by
pokraslampas
CALLIGRAFUTURISM – 24
For the first time, new artwork by Pokras Lampas breaks into pieces to make up an NFT collection, allowing more people to acquire a creation from the artist.
CALLIGRAFUTURISM – 24 broke into pieces
NFT pieces of the bigger artwork have different value. Collect the most pieces with the highest rarity to get the whole artwork CALLIGRAFUTURISM – 24.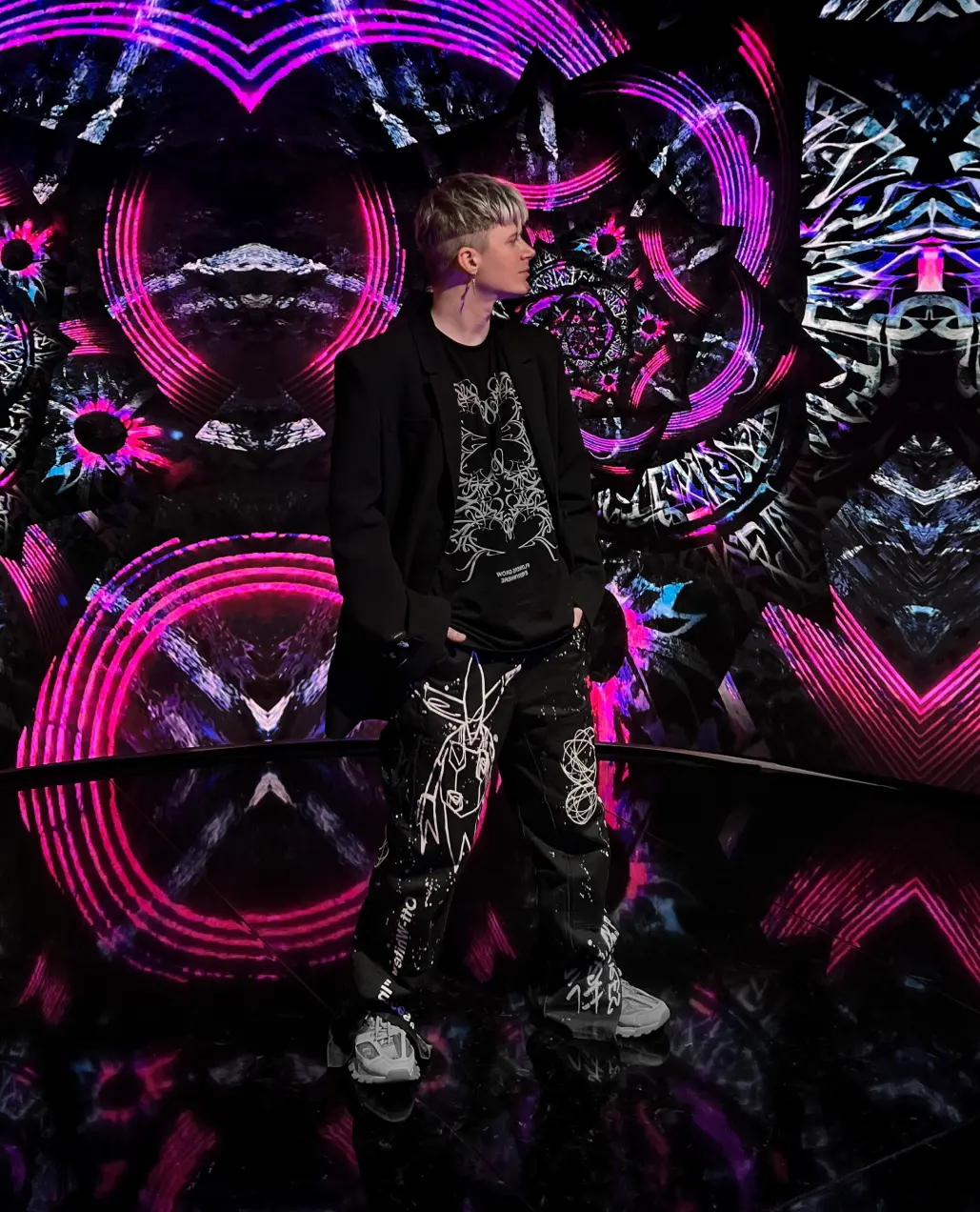 Pokras Lampas
Multidisciplinary artist, famous for his major projects: world-record calligraffiti artworks, epic installations, mapping, and digital canvas.

Collaborated with Lamborghini, FENDI, Dries Van Noten, Nike, Adidas, NASDAQ, Comme Des Garçons, Binance, and Apple.

Exhibited his works privately and publicly in France, Germany, Italy, Portugal, Russia, China, South Korea, Japan, UK, USA, and UAE.
CALLIGRAFUTURISM works auctioned on TON Diamonds
Get a random NFT piece from Pokras
Top 5 collectors with the most pieces get prizes, and the one with the highest rarity takes the complete artwork CALLIGRAFUTURISM – 24 from the Manifest.

Launch date: Dec 29, 4 p.m. UTC
Participants' rating will be shown here
You'll see a list of top collectors who purchase the most NFTs from CALLIGRAFUTURISM and their prizes.
FAQ
How can I get the complete NFT artwork CALLIGRAFUTURISM-24?
The person who collects the most NFT pieces with the highest rarity receives the full artwork.
What prizes do top 5 collectors with the biggest number of pieces and rarity will get?
1. NFT artwork CALLIGRAFUTURISM-24
2. Dinner or an online meet-and-greet with a visit to the art studio in St. Petersburg
3. Big Diamond
4. 3000 TON
5. Pokras Lampas merchandise ($500 gift certificate)
What are the limits on purchasing NFT pieces from the collection?
The first 24 hours after the start of the sale:
No limits for Big Diamonds and priority access during the first hour. Then, 10 NFT per wallet for Medium Diamonds after the first hour. Finally, priority access of 5 NFT per wallet for Small Diamonds.

After 24 hours from the sale start, everyone else will be able to buy NFT pieces from Pokras' collection.
When will the results of the CALLIGRAFUTURISM - 24: Units contest be announced?
The results will be announced on January 24th 2023.