Marketplace & auction house for global digital artists on TON
Discover, sell and collect NFT from top-ranked collections. Participate in auctions for artworks from world-famous digital creators. Join the community of TON Diamonds holders and unlock exclusive privileges.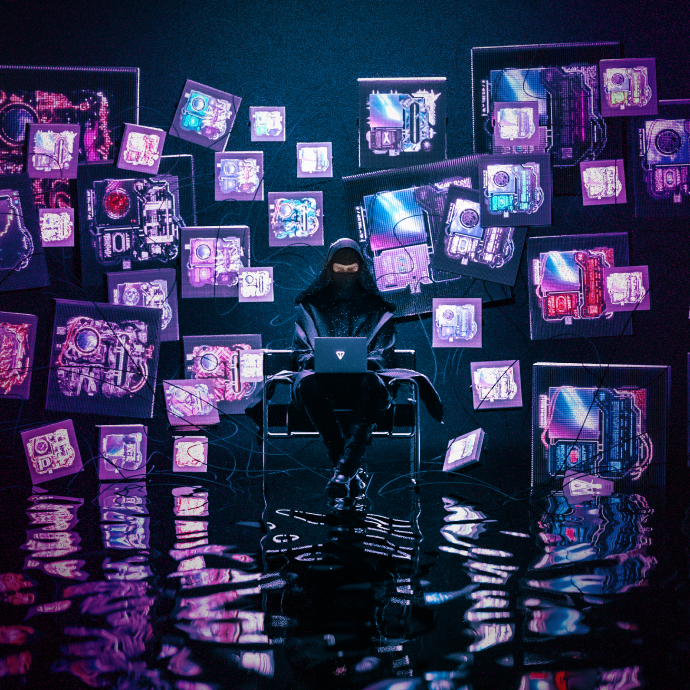 Artists
Ellen is a world-renowned multimedia artist who works in her own survirtualism style. Internet aesthetics and individually crafted mythological imagery fuse in Ellen's art. Her works have been exhibited all over the world, and she has collaborated with Nike, BMW, Swatch, and other famous brands.
Pokras Lampas is a multidisciplinary artist, famous for his major projects: from creating world-record calligraffiti artworks on squares and rooftops to epic installations, mapping, and digital canvas. He created projects for some of the well-known brands such as Lamborghini, FENDI, Nike, and others.
Brickspacer is a well-known media artist who made the Forbes 30 under 30 ranking in the category of Art in 2021. He created graphics for music videos of Slava Marlow, Little Big, and Face. He is member of the creative association 111hata, and he also established the NFT agency "ARKA" which helps artists enter the world of crypto art.
Latest deals
Check out the most recent trades from holders on TON Diamonds marketplace
See all
Worldwide Exhibitions
2022
September 1-4
France • Paris
The first exhibition, held at the Louvre Museum, Paris, was historical for TON Diamonds. This was a significant step forward in our development as a platform for global digital artists. Ellen Sheidlin's Annihilation artworks were demonstrated as part of the exhibition and Ellen personally attended the event. TON Diamonds and Annihilation NFT holders enjoyed free admission and the opportunity to communicate with the artist. The exhibition at the Louvre Museum was an important milestone in spreading the presence of TON Blockchain and TON Diamonds marketplace on the international arena.
Learn more
Learn more
TON Diamonds Collection
Become a holder and join the Priority Club: trade top-tier collections with 0% fees, get early access to new releases from digital artists, and many more privileges in TON Ecosystem.